Hurry! The Live Workshop Begins February 2nd!
Read on to discover some of my cutting-edge
product creation and launch strategies.
Plus, you'll discover a one-time only opportunity I guarantee
will double your sales…or you won't pay a cent.
Dear Internet Marketer,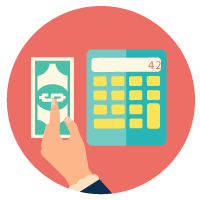 What if – there was a proven system for creating high-demand products in any niche that will literally give you a license to print money on demand?
If that sounds exciting to you, you're in the right place.
Because if you want the RARE ability to make sales on demand by creating high-demand products and programs on a bootstrapped budget, while scaling to a 6, 7 or even 8-figure digital publishing company, I'm running a one-off workshop which will show you how.
Here's the deal…
I'm running an INTENSE workshop called Seller Kickstart over the next 6 weeks where…
I Will
Personally

Help You To Create A Money-Making Product
Creation System, Starting On A Shoestring Budget, That Can
Deliver 300% GROWTH In Your

FIRST Year

I can show you exactly how to make more sales, and you'll learn how to quickly squeeze massive profits out of even the most simple product or program. You'll gain more customers and fans with every week that passes.

You'll also discover how to create products so captivating, your buyers will contact you begging you to create more products they can buy.

Plus, you'll discover advanced techniques that can instantly double, triple or even quadruple your earnings per customer.

…WITHOUT having to worry about huge start-up costs, hiring expensive staff, or spending endless amounts of time getting products to market.

If that sounds exciting to you...keep reading!

But before I share all the juicy details with you, I want to give you some context. Because there's a good chance you don't know who the hell I am.

My name is Mark Thompson.

I have been a full-time Internet Marketing for the past 9+ years.

I have created all types of products, programs and services aimed to help marketers sell more products, build their all-important email list, and generate more revenue for their online businesses.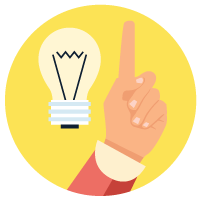 I've created everything from video training programs, virtual seminars, Wordpress plugins/themes, desktop apps, Software-as-a-Service (SaaS) applications, and private & group coaching programs.
Since 2010, when I started creating digital products, I've created over 40+ different products and programs.
Each product launch has been a unique learning experience, which has helped me to get where I am today.
To date, we have sold over 12+ million dollars in digital products, with over 34,000+ customers and have positioned our company as a leader in the Internet marketing publisher space.
But I'll be honest; this wasn't easy.
It didn't happen with the flip of a switch or through some magical overnight success formula.
I've made A LOT of mistakes.
I've wasted A LOT of money.
I've spent endless hours.
…getting to where I am today.
However the good news is that I am living proof that it's possible to start from NOTHING and build a sustainable, long-term online business.
I just wish I had a shortcut to get to where I am now (more on that in just a bit…)
Now, over time, as my name and brand become more well known, I was getting overwhelmed with marketers wanting to learn exactly what I was doing to rake in thousands of new customers and generate hundreds of thousands of dollars in just a couple of weeks.
Even some of the big players I considered to be A-list guys in my space.
Take a look at some of the emails, comments, and messages I was receiving…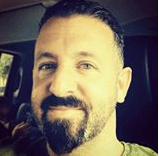 "Dude, how the heck are you cranking out such amazing products? Seems like every few weeks you are coming out with another amazing piece of software. Whats the secret?"
Todd Brown
MarketingFunnelAutomation.com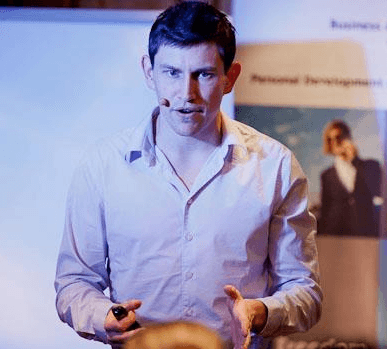 "Mark, well done again. Love the new Facebook application you just released...it must have taken forever to developer! Anyways, I wanted to see if you could give me a few tips on how you are able to scale your business and launch so many high-quality products. Any advice?"
Sam Bakker
Marketing Authority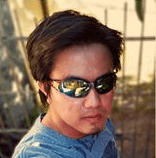 "Hey Mark. Thanks for basically keeping me in business (and busy) with all of the graphics I've been creating for your products. Amazing that you can create entire products - I'm just trying to keep up with only the graphics part. Keep rocking!"
Nathaniel Dasco
iClickMiniSites.com
As our company started growing faster than I ever expected, I found myself having less time to be able to work 1-on-1 with other marketers and entrepreneurs.
The problem I was having was, I LOVE working with struggling marketers and entrepreneurs, to help them get focused and on-track to start making life-changing income in their online businesses – however I was busy in my publishing business.
…and this is why I'm running a one-time only, 6-week product creation & marketing workshop.
I've carved out 6-weeks of my schedule to be 100% committed and dedicated to you.
To put you on the fast track…
Cutting out all of the mistakes I've made…
Saving all of the money that I've wasted…
Removing the countless hours I've wasted…
…and arming online entrepreneurs, with a proven system that flat out WORKS!
This Product Creation Workshop is a Shortcut to Online Success, and Has Contributed to At Least $12 Million+ In Sales…In The Last Year Alone!
Welcome to the 6-Week Product Creation & Marketing Bootcamp, we are Calling Seller Kickstart!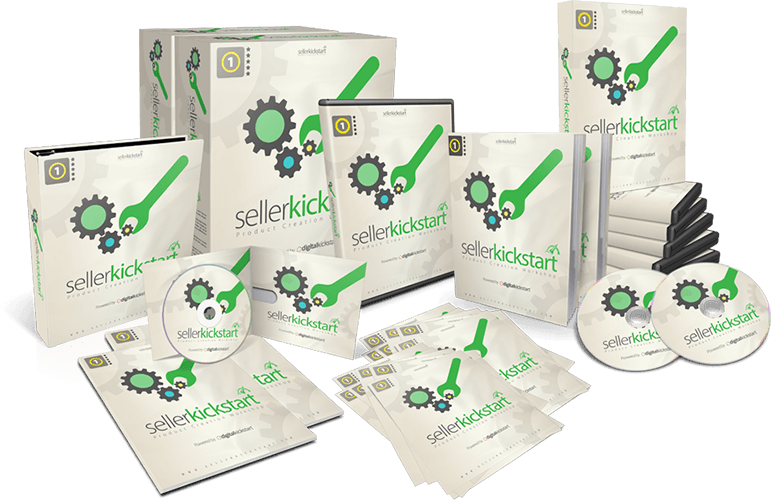 Seller Kickstart is a 6-week program consisting of a combination of pre-recorded video training and 12 live, virtual workshops.
Here is a breakdown of what each week will consist of.
WEEK 1
THE FOUNDATION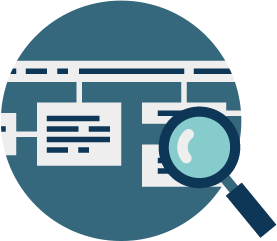 During our first week together we'll be covering the "big picture" strategy of how you can use product creation to make more sales…on demand.
Through a combination of pre-recorded videos and materials inside the members area, plus our two live workshop sessions…
You'll discover:
The most efficient and strategy ways of creating products & programs that your target audience is absolutely begging and waiting for you to create.
Why it doesn't matter if you have ZERO product creation experience. You'll learn about the first product I created, which was beyond crap. But with each product I created I got slightly better…and you will too. It doesn't matter if you're not "creative" – my system for product creation and marketing makes it easy.
An insider's look at my in-home studio and equipment setup for cranking out all types of high quality content, extremely fast. Don't worry I'll show you how you can do this on even a shoestring budget.
A tested process for developing products that creates a devastating surge in sales. Once dialed in, results can seem "magical"… and will put money in your bank account, the same day you open the cart.
And much more…
By the end of the first week, you'll be inspired and re-energized because you will see 'clarity' that you have all the skills you need to dramatically boost your income, while providing massive value to your customers.
And, we're just getting started…
Below are the dates and times for our Week 1 live workshop sessions.
Session #1: February 2nd at 2:00pm EST
Session #2: February 4th at 2:00pm EST
WEEK 2
MARKET RESEARCH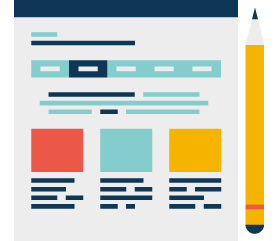 Our second live session is all about helping you deeply understand your audience and customers. This will help you connect with – and influence – your potential and existing customers, far better than your competition.
In many ways, this lesson is the most important one in the entire workshop…
You'll discover:
Why knowing the profile of your audience and customers on a deep emotional level makes product creation 10x easier (and more effective). Look – you may think you already know your audience. But a buck gets ten you don't. Not nearly well enough anyway. We'll fix that right away at the start of week 2.
How to quickly identify the emotional hot buttons and pains of your audience, so you can better persuade and motivate them to buy.
How to create product and programs using my exclusive "Persona Diagram" System. Do this and you'll make more money, simply because you're speaking in your customers' language. So you'll learn how to create products based on THEIR world view. THEIR emotions. THEIR needs… not your biases. This is smart, provides big value, and squeezes sales from even the smallest traffic source.
How to gain a crucial competitive advantage by creating products from the POV of your audience. I'll show you precisely how to laser-focus your products and programs to their specific needs, problems and desires…even if you have no idea what those currently are. The upturn in sales will astonish you.
A simple method for identifying the good and bad
And much more…
By the end of week 2, you'll be light-years ahead of all but your most enlightened competition. Few will be able to match the level of connection and understanding you have of your audience.
Best of all, your product or program will virtually manifest itself because of that laser-focus understanding of your potential customers.
And – as a completely natural result of doing so – your sales will start to explode.
Below are the dates and times for our Week 2 live workshop sessions.
Session #3: February 16th at 2:00pm EST
Session #4: February 18th at 2:00pm EST
WEEK 3
PRODUCT CREATION
This is where things get really fun.
You'll discover EXACTLY what you need to create your first badass (and money-grabbing) product.
You're getting:
A blueprint for creating your very own Product Creation Structure (PCS). This proven system helps you to bang out products 10x faster with laser focus and efficiency.
What…and crucially, what content format(s) to use, which will best resonate with your customers.
My 'fill-in-the-blank' worksheets that will keep you light-years ahead of your competition in terms of producing effective sales and email swipe copy WITHOUT having to hire expensive copywriters or "gurus" to create high-converting sales copy.
A look at the technical side of things and why technology shouldn't scare or hold you back from what you are creating.
A breakdown of the various tools, software and solutions available, to help in creating professional Membership Sites, Video Training, Ebooks, Audio, Transcriptions, Sales Designs, Ecover, and more… (on an affordable budget that will make your jaw drop).
My most CLOSELY GUARDED secrets around how you can create industry-changing software and apps – without having a background in development or design (I'm not a developer or design and I've been able to sell over 10+ million in software – and I'll teach you how you can do it too).
And much more…
By the end of week 3, you will have the skills and the start of your first product or program that will soon turn into an evergreen asset that has the potential to make money for your online business 24 hours a day, 7 days a week.
Look – If you stopped here, in my opinion you'll easily earn a return on investment on the entire workshop. No question. This product creation process alone will revolutionize your business and stand you miles apart from your nearest competition.
Plus, they will make money (and lifetime fans!) on autopilot, potentially for years to come.
That's how powerful this stuff is.
Check out the testimonials throughout this page if you're still unsure, or skeptical. Because you have to get this – this approach to product creation works better than almost anything else.
Just try my approach, and I guarantee that you will achieve unprecedented consistency in your ability to create exciting products, generate record-setting sales, and launch blockbuster new products at a success rate you've never experienced.
But, still, we're just getting warmed up…
Below are the dates and times for our Week 3 live workshop sessions.
Session #5: February 23rd at 2:00pm EST
Session #6: February 25th at 2:00pm EST
WEEK 4
MARKETING FUNNELS & OPTIMIZATION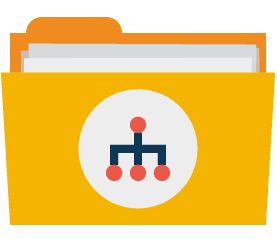 We move on.
Our fourth weekly session is all about maximizing how much money you put into your pocket from every customer you gain.
(After all, you want to quickly generate more sales, right?)
Well, you're going to love week 4.
We'll be covering Marketing Funnels and Optimization.
What's really cool is that your marketing funnel and optimization efforts can potentially make you as much – if not more – money than all of the rest of the stuff put together.
Which is why I'm going to give you everything you need to kickstart even the simplest product funnel…jolting them to life to become wildly (and repeatedly) profitable.
This week you'll discover:
How to build out a profitable front-end and backend sales funnel that virtually never stops sending money to your bank account.
The '5x Method' that has proven to deliver 5x boosts in CLV (customer lifetime value) – without this method, its real money left on the table.
7 simple tricks on how you can DOUBLE your price points, TRIPLE your conversion rates and QUADUPLE your earnings per visitor.
How to create an "evergreen" email auto-responder sequence. This means that – in future – every single customer will be taken through your profitable AR sequence…on autopilot. This is a thing of real beauty, because – done right – you'll get paid forever. (This is about as close to real "passive income" as you can get.)
The 3 elements to optimize, which creates 80% of the improvements. Each element has proven to improve conversions by 20, 50 or even 100%. – all from just a few simple tweaks.
And much more…
By the end of the forth week, you will understand how to create and fully leverage the power of a well-constructed sales funnel.
You will also be close to having a ready-to-market product/program of which you can start to generate income from immediately!
OK, lets keep going…
Below are the dates and times for our Week 4 live workshop sessions.
Session #7: March 1st at 2:00pm EST
Session #8: March 3rd at 2:00pm EST
WEEK 5
PRODUCT MARKETING & PROMOTIONS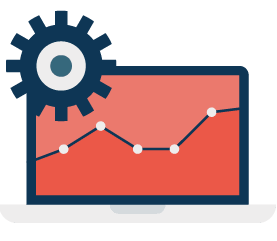 Our second to last week together is all about TRAFFIC.
Without traffic, all of your hard work to this point means nothing. Luckily for you, I'm going to allow you to "steal" my hard-earned marketing & traffic system that has generated over 10+ million dollars in sales just over the past few years.
There is a misconception that traffic generating is the hardest part of building an online business.
During this week, I'll be debunking this misconception and show you why there is NO such thing as a traffic problem (only a conversion problem – which we cover during week 4).
I'm going to walk you through the following traffic-getting methods:
Facebook Traffic: Setting up simple, affordable Facebook Ads that consistently deliver between 50-150% ROI! The key is to find a winning campaign, then crank it up – and I'll show you how to find those winners.
Affiliate Traffic: Learn the tricks I've used to have the top players in any niche promoting your product – even if you have no prior relationship or didn't even know who you were (we'll change that).
Webinar Traffic: Watch as I show you my secrets for how I can pack a full virtual house on an action-packed, engaging webinar – filled with BUYERS, ready to hand you money.
Seller Traffic: How you can leverage A-list product creators and backdoor into their massive email list and following – putting your offer in front of laser-targeted, BUYERS – even if you have virtually NO authority or existing brand (yes its possible, if done the right way).
Internal Email List Traffic: Your list is your virtual ATM, which is why I'll breakdown my methods for how to create long-lasting connections with your subscribers, who will hit the BUY button before even reading your sales page or what it is you are offering.
Media Buy Traffic: There is an endless amount of traffic that can be bought. I'll show you how "buying" traffic is NOT a waste or "test and see" process - but a next to sure-thing when it comes to at least breaking even, but most times seeing 3-5x returns.
Retargeting Traffic: Wouldn't it be nice to turn another 10-25% of your visitors into buyers? Well that's what the power of retargeting can do. I'll show you how to setup simple retargeting campaigns that serves ads to ONLY visitors who have already seen your sales page, but for some reason they didn't buy. This technique is so dead simple and the ROI is completely insane, it's almost like free money in your pocket.
Now, I'm convinced that even with a tiny email list or traffic source – you'll get your investment back (at a minimum!) the very first time you promote your product with a fully optimized, maximized sales funnel.
This doesn't even count the dollars you will be piling up from your auto-responder series, or the future sales you will create from repeat buyers.
Yet, still we move forwards…
Below are the dates and times for our Week 5 live workshop sessions.
Session #9: March 8th at 2:00pm EST
Session #10: March 9th at 2:00pm EST
WEEK 6
SCALING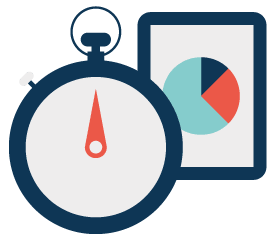 Which brings us to our final week together.
In week 6, we'll be looking at…
Advanced Hyper Scaling and Exponential Growth Techniques
to Add 1 or Even 2 "0's" to your Bottom-line!
In our final session, you're going to learn how to take your online business to the next level and leverage what I call "The Snowball Effect".
Just in the last 12 months I have been able to create 5 independent SaaS (software-as-a-service) businesses that rival the complexity of many mainstream applications.
Nutshell Metrics
DIY Links
Social Kickstart
PressPlay
Optin Architect
Over the past 3 years, I have created over 40+ training, software, apps, and coaching offers…and best of all, I did this:
…WITHOUT any VC or investment money.
…WITHOUT loads of overhead / payroll costs.
…from my HOME office (everyone I employ is virtual).
…WITHOUT a boss or team of delegating "upper-management"
This doesn't happen by accident. It's by design.
I'm mastered how to run an 8-figure online business out of my house, while being as efficient and streamlined as humanely possible – and I'll show you how I do it.
You'll see inside my well-oiled system that I've been perfecting for years!
Seriously, this is advanced stuff.
And you'll learn how to apply this in YOUR business.
Below are the dates and times for our Week 6 live workshop sessions.
Session #11: March 15th at 2:00pm EST
Session #12: March 17th at 2:00pm EST
Now, the best part is, you have an incredible advantage because
Hardly Anyone is Using The Techniques and System I'm
Going to Share with You!
And the reason why is simple.
I've never publicly shared these strategies before.
…Until today.
You can be in the first group of 300 forward-thinking marketers who experience all this, and…
Discover the Easiest and Most Powerful Product
Creation & Marketing Strategies!
There you have it – 6 weeks of mastery for online marketers.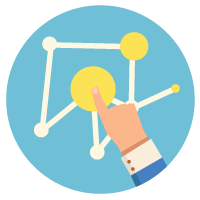 During our time together, what I give you is the easiest and most powerful way I've ever found to consistently generate products that sell. I assure you, this ability will change your life in ways you cannot even imagine now, and not just in your business, but also in every area of your life.
All because you have learned how to stand out – by applying my proven principles to your emails, and experiencing the abundant freedom-creating and life-changing results.
My new workshop will revolutionize your business, generate customers who love you, and help you to share your message with the world (and get rewarded handsomely for it).
If you know the value of such knowledge, I invite you to seize the moment, register below, and join your fellow product creation superstars and future stars who shall stand apart as the elite over-achievers of our industry, because they possess the uniquely powerful secrets reveled in my Intensive Product Creation & Marketing Bootcamp.

FREE: $2794 of Money-Getting Bonuses

(I'm Giving You Everything You Need to Succeed.)
By the way, you're NOT only getting the 6 weeks of pre-recorded video training and 12 live sessions with me.
I'm also giving you a complete collection of Product Creation & Marketing materials, to not only cut down significantly on getting your products to market…but to help you continue to develop and refine your online business…for years to come.
You'll be equipped with the most cutting-edge resources - so you can explode your sales, provide massive value to your prospects and be seen as the preeminent leader in your niche.
Register today and you're also getting FREE instant access to over $2794 of Bonus Resources, including:
Watch as I take you through my studio (aka, my home office) and show you just how simple it is to create an environment where you can crank out high-quality audio and video – that will rival professional video companies.

Get a breakdown of all of the different equipment I use in my publishing business – including both affordable and more expensive options. Don't worry, you can get away with investment as little as $100 to accomplish everything we are going to cover.

Over the years I have wasted an amount of time and money I'd rather not share, trying to find a team of contractors and service providers I could rely on for everything from development, design, video editing, transcriptions, physical book creation, etc…

You'll be getting all of my preferred providers in this secret rolodex.

Our team has created a bunch of templates that we use to expedite the process of creating sales pages, squeeze pages, membership areas, login pages, etc…

Guess what? I'm going to give to you!

We have also done countless split-tests, to see which ads, sales pages, squeeze pages, etc – convert the best. I'll give you our before and after results so you can what and why certain campaigns failed and succeeded.

Keep in mind, around ½ of your customers will be repeat customers. Which is why we (and you) are anal about support. Our support kit will help to uncover unseen issues with your product so that you can correct them ASAP – leading to less support tickets and less overhead.

I also show you how you can turn your support desk into another major revenue generator for your business. This is a technique that 95% of online businesses do not use – but we live and die by it.

Looking to turn your digital product into a physical product?

We provide you with a list of reputable providers that can help you to create everything from Hardcover Books, DVDs, Workbooks, Product Boxes, etc…

Our expert copywriters have created a number of different 'fill-in-the-blank' email sequences that can be used for all different applications. Everything from…

Welcome Emails
Onboarding Sequences
Cancellation and Refund Rebuttal Sequences
Upsell / Cross-sell Sequences
The Boldest Guarantee You'll Ever See:
Double Your Sales, or Don't Pay a Cent.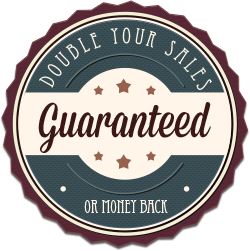 I 100% Guarantee you'll love my workshop and the bonuses, and – at the very least – be able to double your sales with what you learn.
So here's my promise:
I'm so confident this will transform your business that I'm going to let you take the entire workshop before whether to pay.
That's right. You can take the entire course and then get a full refund, if you feel it failed to live up to (any of) your expectations.
Just email my team before the end of the 6 weeks and I'll give you back your $997, with no questions asked.
How's that for fair?
Oh, and in case you're wondering…
THERE IS NO CATCH!
You really can take the entire workshop, including access to all of the training materials, live sessions and bonuses and then get a refund if you aren't thrilled with the strategies, systems and coaching I give you.
I'm obviously taking all the risk here, so all I ask is you not abuse my trust, and to give the workshop a fair try. If you do that, I'm convinced you'll succeed massively.
But with all that said, there is ONE thing to keep in mind:
Time is Running Out!
Here's why.
Because of the significant amount of time and feedback I am going to give each of you, and to keep the community manageable, there are only 300 spots available on this workshop.
In all likelihood, these 300 spaces will sell out almost instantly.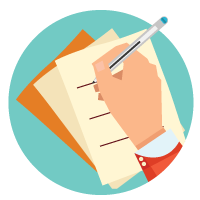 Why?
Because I've never revealed my product creation and marketing secrets in anywhere near this level of detail before. The only time I have taught this information has been with close partners or my $10,000/month 1-on-1 coaching students.
So you can expect my first ever, online workshop to be popular – to say the least.
Not to mention the crazy "take the entire workshop before deciding whether to pay" guarantee I'm offering, which makes it impossible for you to lose.
So…it's simply a matter of supply and demand.
Don't miss out on this.
This is Truly a Limited Offer, so Enroll Now Before
All 300 Spaces Are Gone!
Think of it this way.
What will be the outcome if you decide to not take action today?
Sure, you could continue doing the same old thing.
But I'm pretty sure that you made it this far down the page, because you are ready to make a change – a change that will significantly improve your financial freedom!
Which is why the result if you do nothing, will keep you on the same old path.
I'm going to take a guess that you are a lot like me. Hungry. Eager. Ready to do what it takes to better your life.
Well the time to change your life is NOW!
Sign-Up for the workshop now by
clicking the 'Add to Cart' button
Here's what you get when you order today: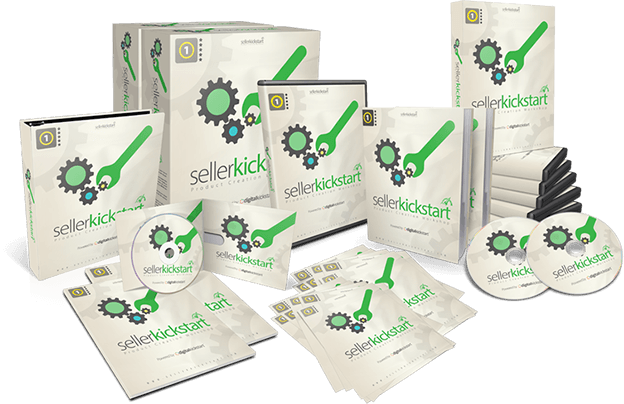 6-Week Product Creation & Marketing Workshop, Including Pre-Recorded Video Training + 12 Live Workshop Sessions with Mark Thompson
Homework and Follow-up Q&A Sessions
8 Money-Making Bonuses (Templates, Vendor Rolodex, Email Sequences, Equipment Setup/List)
1-Year Access to our Private Six Figure Mastermind Facebook Community
100% Money Back Guarantee (until AFTER the 6-week bootcamp)
Get a FREE One Hour 1-on-1 Coaching Call
with Mark Thompson When You Join
Seller Kickstart ($1,000.00 Value)
***Fast Action Bonus Extended until***
For your security, all orders are processed on a secured server
+ FAQ #1: What if I will not be able to attend all workshops live?

If you will be busy or not available during the live workshops, don't worry! We will record all classes and you will have a full access to them. Also, you will be able to submit your work and get it reviewed (if chosen) even if you are not there at the time. You can hear the entire workshop later whenever it suits the best for you. But please keep in mind that this is Intensive workshop and your time will be required, please try to make to as many workshops as possible.

+ FAQ #2: Can I ask questions or get my work reviewed by Mark during the workshop?

Yes and please do so! Mark will have Q&A session after each live workshop. You can ask whatever you feel will benefit you or help you to become better product creator. This is a two-way workshop, your participation and feedback/questions are very welcomed. Seats for this workshop are limited, thus it will be intimate environment where many can get one on one chance to communicate with Mark.

+ FAQ #3: What if this workshop will not be for me?

If you will feel that this workshop will not be for you, you can cancel and refund at any time during the 6-week workshop. We know that this workshop is amazing and will help serious entrepreneurs to get where they want, so we are willing to give a very bold guarantee. You will either LOVE it or you will get your money back. That's how awesome we know this workshop is :)
Top